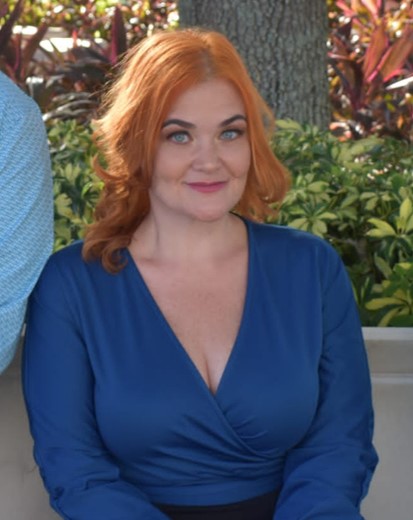 I'm Candace Marie Rodriguez. A widow, and Mom to three beautiful children. Like most mothers, it is the most exhausting, wonderful, frustrating, and demanding hat I wear. Becoming a mother wasn't easy for me and in 1999 I was the youngest woman in the state of Florida to ever have IVF which gifted me my son Peter David, Jr.. Being a mom was everything I ever wanted and suddenly without warning my life was turned upside down.
In the year of 2000 my beautiful thriving son was diagnosed with leukemia at 2 years of age and only given a 25% chance of survival. My husband and I at the time both had jobs and were going to college part-time. But decided we needed to focus on keeping our son alive. So we both dropped out of college, and I became a stay-at-home mom, and Pete got a second job.
Then tragically and unexpectedly a few years later in 2007 my husband and the father of my son past away. I will tell you this was one of my lowest periods in my life.
"Here I was, unprepared and unexpectedly raising our sick child by myself.
The following year, PJ went into remission. So, with support from my parents, I decided to return to college. I am dyslexic so when I tell you I new this decision wasnt going to be an easy one, it wasn't but I needed to do this for myself, and for our child. I no longer had a husband/ partner to help me in financial and the raising of PJ.
In 2015 I graduated with a BA. Everything seem to be going along ok but the following year when PJ was 10 years old, we had a scare that he was relapsing. So I decided to go back to my doctor to get inseminated once again for the stem cell to save my son. My husband and I had always wanted more children, so we still had frozen eggs. So here I was in college, working towards my masters and working part-time at the college and pregnant.
In 2016, I gave birth to my miracle baby AnnaSofia Carolyn-Mae. She completes my little tribe. I finally graduated from UCF with 2 masters in 2020. I am a first-generation college student. My parents are now up there in age and my dad needs lots of care and he doesn't have a long-term care insurance policy. My mom stills help me out and has her hands full with dad. My life struggles have created a passion in me to help prevent families from experiencing tragedy and the unexpected without being financially prepared. Setting up a proper insurance plan doesn't have to be expensive and is the one thing I wish I had when I dealt with my loss as a young mother.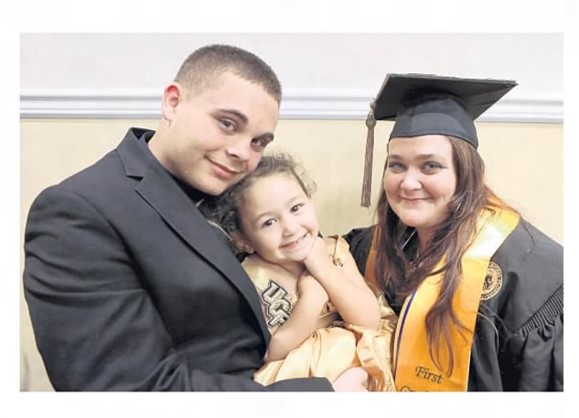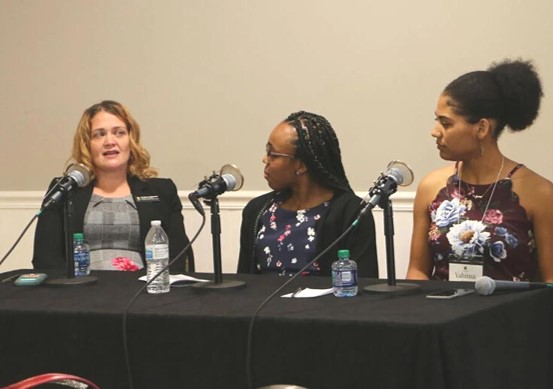 I support the organization, New Kids for Hope, they helped me at worst time of my life. They gave PJ a Make a Wish and were there for us with Grief counseling.
I am where I am in life because my hard work but also because of the support I received along the way. I am very grateful to all those supporters from my parents & family, professors, doctors, to my mentor.
Now it's my turn to give back and share my passion and give back to our seniors in high school to help prepare them for life after high school by helping them to get into a trade school or college.
Candace Rodriguez In the News